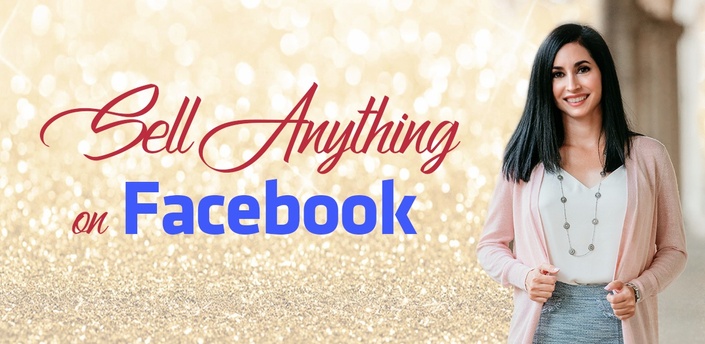 Sell Anything on Facebook
The ULTIMATE course for creators and entrepreneurs who want to sell products or services on Facebook
WELCOME TO SELL ANYTHING ON FACEBOOK!
This program is for business owners, coaches, network marketers, and creators who want to sell their products or services on Facebook
Have you tried selling products or services on Facebook and gotten no results?

Do you find yourself starting conversations on Facebook and getting no sales?

Do you send private messages talking about your company or your products only to get ignored?

Do you post about your beautiful artwork, self-published book, or amazing testimonials and get compliments but little to no sales?

Are you tired of setting financial goals every month and not achieve them?

Do you have an idea to create your own digital courses, but you don't know how?

Do you have a book already, but you don't know how to promote it on Facebook to increase your sales?

Are you afraid of what your friends and family will say if you show your true passion and start selling on Facebook?

Have you spent thousands of dollars on courses and seminars only to still be frustrated wondering when you are going to finally break through and sell your products on Facebook?

Do you want to feel significant and feel you are making a positive impact?

THEN THIS PROGRAM IS FOR YOU
If you have ever tried to sell a product or something you created on Facebook and not made any sales, you know exactly how it feels viscerally to put yourself out there and get no results. It is painful.
I know that feeling very well because I have been there...
I was the girl who tried so hard and never sold anything on Facebook. I used to compare myself constantly to other networkers and coaches, and I was convinced that something was wrong with me. I would post almost anything to get traffic and attention. It is so frustrating to get no money, no questions, nothing from your work.
It is a feeling of unworthiness, hopelessness, anger and frustration, and ultimate sadness because no matter how hard you are trying to be successful on Facebook nothing is working.
People might like you but they don't care about your passion.
People might comment, but they don't buy.
People say they are going to sign up, but they don't.
People ask you for a sample, you take the time to mail it, and then they dissapear.
You know how it feels to see other people make six/seven figures on Facebook and wonder what in the world they they are doing that you haven't figured out yet.
With time studying, a strong drive, and many realizations and learning curves I am here today.

I want to help you get what you want because I have been where you are... a few followers on Facebook, no sales, no interactions, no money.
If you look at the successful entrepreneurs that use Facebook as their main platform and wonder how they do it and how you can even start...
Then I will help you.
You will learn where to start and what to do. And you will be so inspired and prepared to put the work up that you will want to do it!
You will be driven to do it.
And we will work with passion together with big, beautiful expectations. You will learn to work with a heart of servitude and to not listen to that inner critic we all have that wants to protect us from the unknown.
Remember this: you can achieve whatever goal you have if you have the drive to keep going when times get difficult. All you need is to get educated in the field, follow your soul, be consistent in your marketing and in your personal growth, and learn to vibrate at the frequency of your achieved goals (we will talk more about that later). All this is what marks the difference between the successful and unsuccessful.
In this course you will learn to allow money to flow to you, to set clear goals and surrender (not be attached to the result), to be genuine and do what your soul is calling you to do in spite of fear, and to have fun while doing it.
If you are reading this, it is because you have a calling in your life to help others.
Here is what's in store for you:
+ How to sell products or services on Facebook
+ How to grow your audience (followers/friends)
+ How to get clear about what type of Facebook account you want and the clients you want to attract
+ How to develop a defined personal brand (if that is something you want)
+ How to attract the right clients and therefore make sales
+ Learn different ideas of what to sell in case you don't yet have a product
+ Learn how to create your own digital course and how/where to host it and sell it
+ Learn a simple and very effective way to create a sales page
+ NEW: How to handle discouragement
You also get access to exclusive bonuses never shared before!
Bonus: Learn how money flows to me every single time I do these steps and how you can do it to increase your sales and income
Bonus: A video where I record my screen and walk you through how I create a lead-capture page to grow your list of subscribers
Bonus: Two really good meditations that you can do everyday to expand your consciousness and attract what you want into your life
My friend, whether your dream is to write books, create digital courses, or sell products or services, you have an important message to share with the rest of us.
And we all want to hear it!
Are you ready?
See you on the other side!
Testimonials:
"I finished it. I really liked it. It was put together very well. And for the information that you provided it was very cheap!"
- Agustina Martinez, Mindset Coach and Author

"Loving the FB course! The new module sounds great. You are an amazing person and help so many others."
- Kathy Brenner, Entrepreneur
"I really liked it! I've always focused on Instagram, but after your course I am ready to build a following on Facebook. I loved your approach. You're so relatable and down to earth."
- Rachel Reed, Reiki Healer and Spiritual Coach
Your Instructor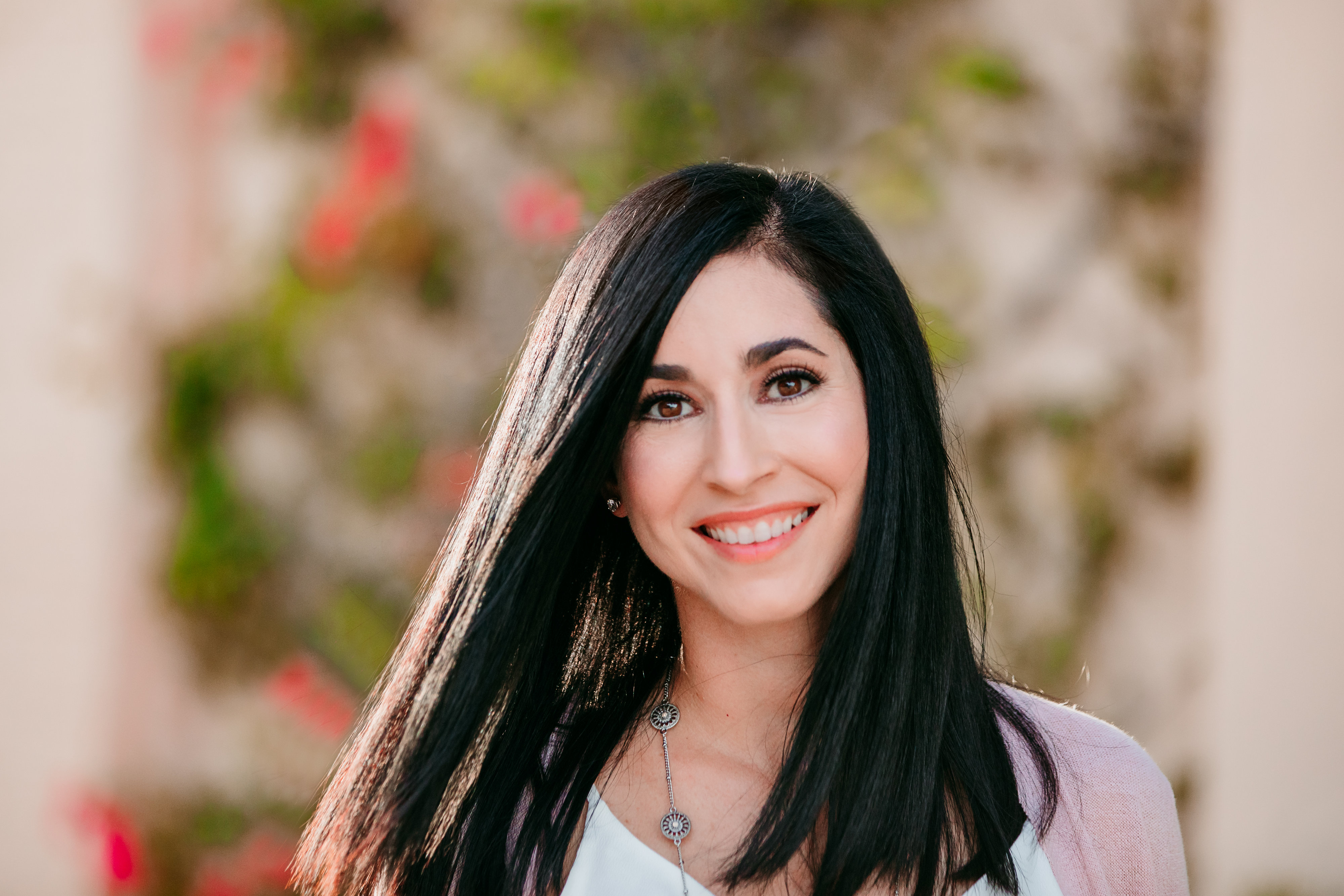 I am a life and business coach, writer, digital course creator, podcaster, and I have been coaching and mentoring people and entrepreneurs for over seven years.
I love to share this with the world: you are enough, and you can do and be anything you want in your life because you create your own reality with your thoughts and beliefs.
I was born in Cuba, and I sailed to the US over a decade ago searching for freedom and for "the dream". I am an American citizen, and I am very grateful for this country! However, I love my Latin roots as well. I love to dance salsa, cook and eat Cuban food, drink a good Mojito, and enjoy a walk in Havana Vieja, Cuba while drinking a strong cup of Cuban espresso.
My passion is to help women and men capitalize on their strengths, their roots, their God-given talents, their passions and desires...
I am here to encourage you, mentor you, teach you, and guide you to live your best, most peaceful, and financially prosperous life.
Frequently Asked Questions
When does the course start and finish?
The course starts now and never ends! It is a completely self-paced online course - you decide when you start and when you finish.
How long do I have access to the course?
How does lifetime access sound? After enrolling, you have unlimited access to this course for as long as you like - across any and all devices you own.
What if I am unhappy with the course?
We would never want you to be unhappy! If you are unsatisfied with your purchase, contact us in the first 30 days and we will give you a full refund.