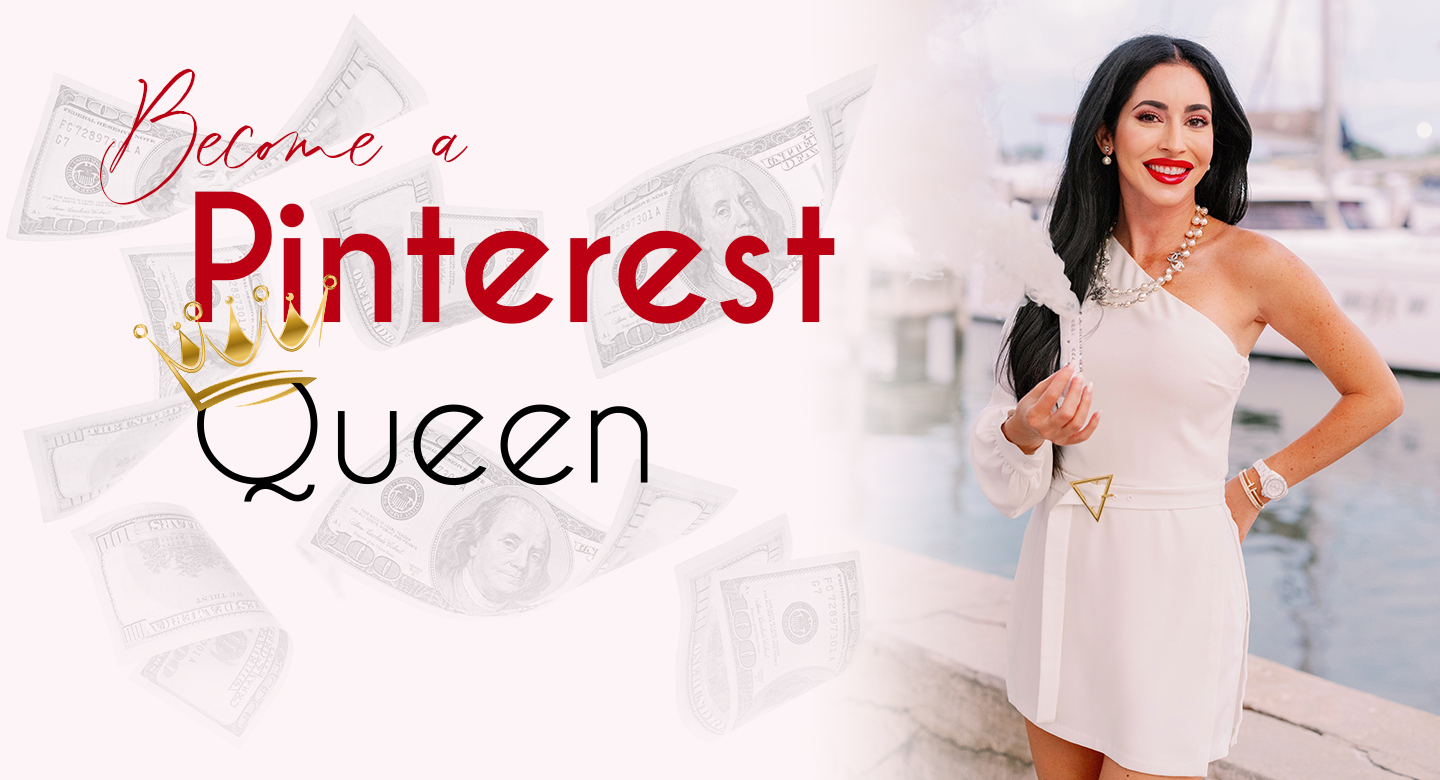 Welcome to BECOME A PINTEREST QUEEN...
the course for coaches, service providers, network marketers, bloggers, and creators who want to profitably expand their brand presence on Pinterest and generate leads and sales (even without experience or followers).
This program is for the boss babe who wants to dominate the Pinterest platform using the latest strategies that will attract the clients who are looking for what her brand offers.

✨Do you have a Pinterest account that gets crickets every time you upload a pin?
✨Does it overwhelm you to think of growing your Pinterest account?
✨Do you look at all the pins and wonder how in the world you are going to create those graphics let alone find the right keywords for the description?
I've got you!
I used to be clueless about Pinterest...
I had no idea how the Pinterest algorithm worked, how to find the keywords, what to name my boards, or how to design pins.
I was lost, and I didn't even visit my Pinterest account for years. I allowed it to get stagnant because I did not understand it, and as a consequence I left a lot of money on the table.
Then I learned from a course I bought, and I became so excited and passionate, that I started to work my Pinterest properly and consistently, and my account began to go VIRAL to the tune of millions of views a month, thousands of dollars in sales, and thousands of downloads on my podcast.
What's more, business owners started to hire me to produce the same results for them!
What if this could be your Pinterest?
What if millions of monthly views, thousands of dollars in sales, brand recognition, rank advancements, and followers who love to share your brand with their followers was your new normal?
In this program you will learn:
How to set up your Pinterest account and optimize it

How to create your personalized profile top cover

How to name and organize your boards

How to design your pins in Canva very easily

How to perform keyword research and attract hundreds of thousands of eyes to your brand in a few weeks

How to create and upload videos the proper way

How to apply for story pins and design and upload them properly

How create effective adversing campaigns that get results

How to create viral infographics for your brand

And much more!

The course is comprised of videos showing you exactly how I do this work. You are going to get to see it all as I record my screen!
I am giving you all the hidden secrets I use that make me so unique, and that have businesses paying me every month to do the same for them. I am sharing it all!
You receive lifetime access to this program, and as I continue to upgrade it, you will have access to those upgrades for free.
I will also listen to your feedback and continue to answer your questions inside this program.
Included with your program is also a PDF with extremely relevant keywords and pin titles that will help you skyrocket your Pinterest on your first week!
Success Stories:
"Pinterest made me an international author! Before I met Damaysi I wasn't sure what Pinterest was. After applying what she taught me, I have grown my Pinterest account from 0 to 650,000 monthly views in about 6 months without ads. The traffic to my book on Amazon and the sales have significantly increased."
-Agustina Martinez, author of "Get Over a Breakup Like a Boss".
"I thought Pinterest was used to find recipes. I had no idea it was such a huge search engine platform. I just opened my account, and I have gone from 0 to 7,000 views in two weeks by applying the techniques that Damaysi will teach you in this program. I strongly recommend it!"
-Dianabel San Martin, owner of Dianabel.com
"Damaysi took my Pinterest traffic through the roof in a matter of days. Do what she teaches you, and your business with thank you!"
-Ashley Colette, Freelancer, Business, & Manifesting Coach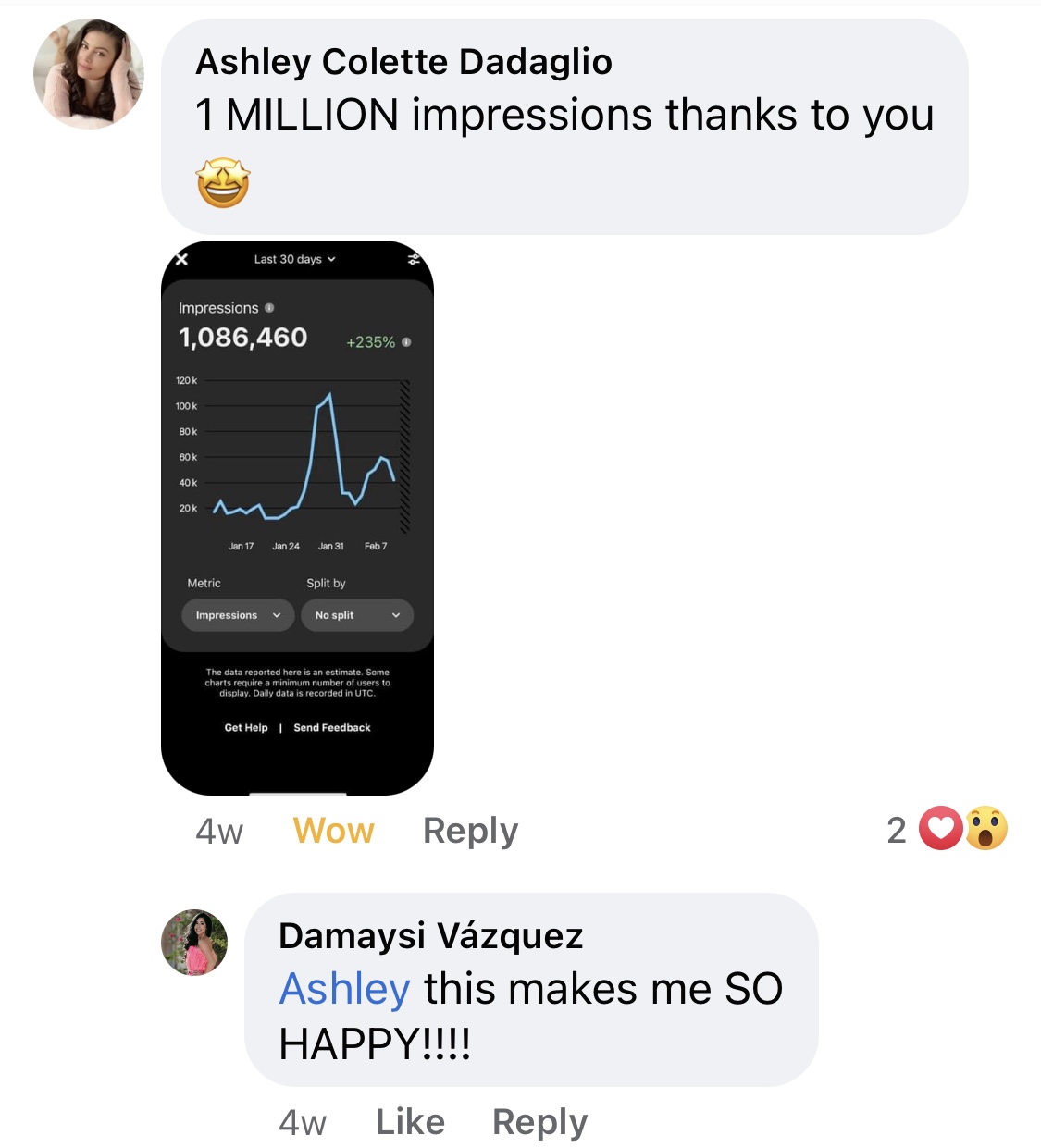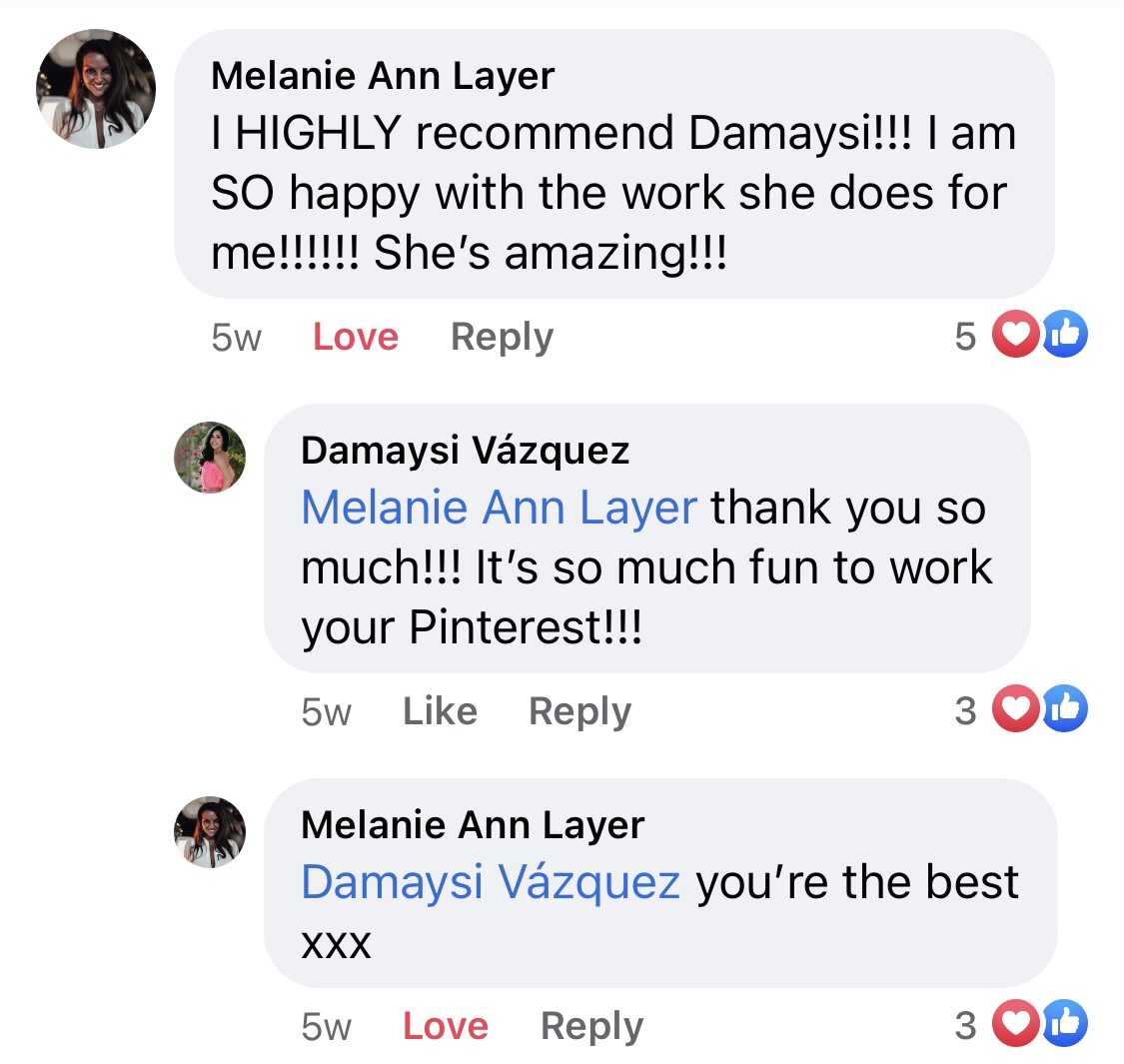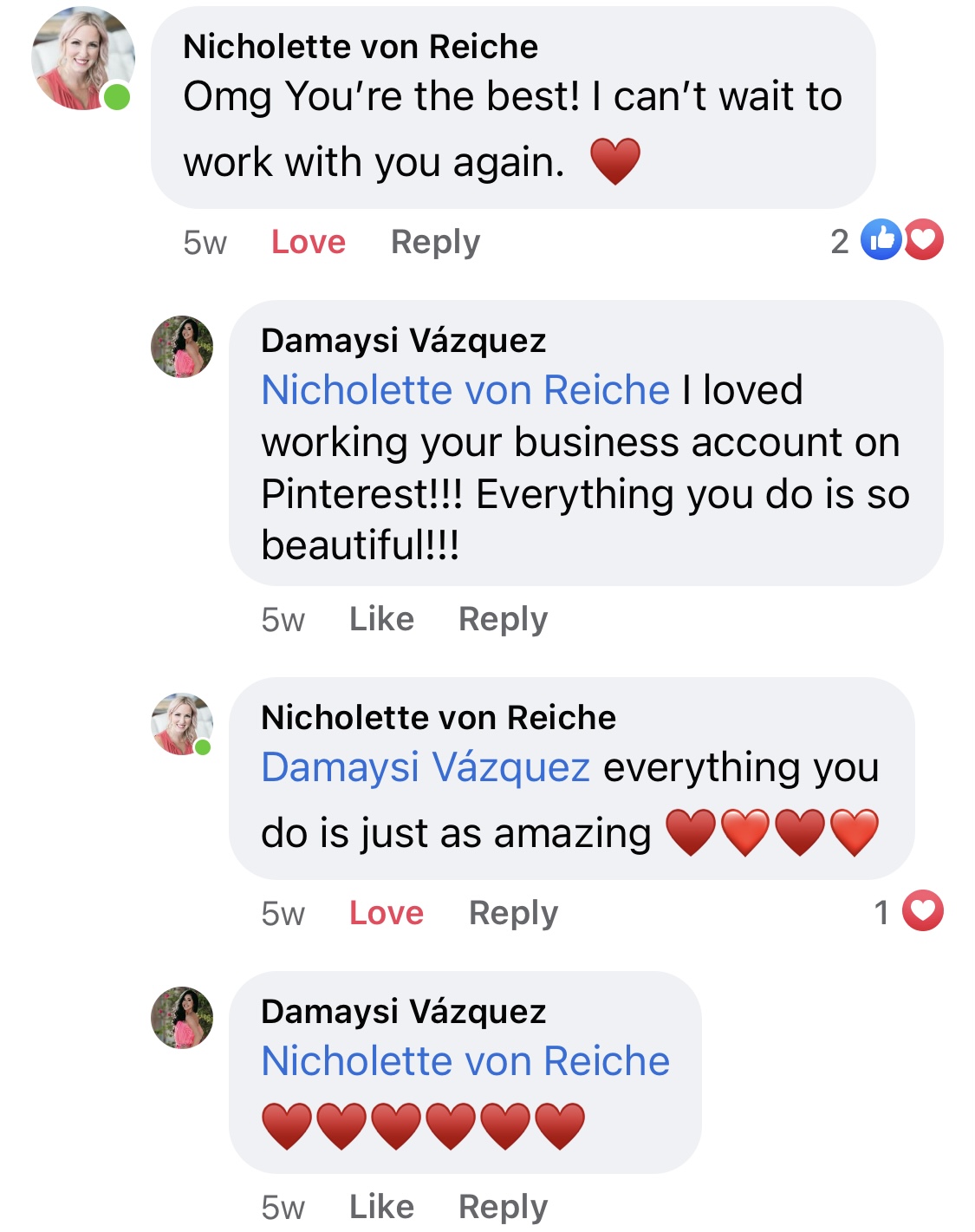 If you want your business to get a piece of the 400+ million monthly active users worldwide on Pinterest...
this is your chance!